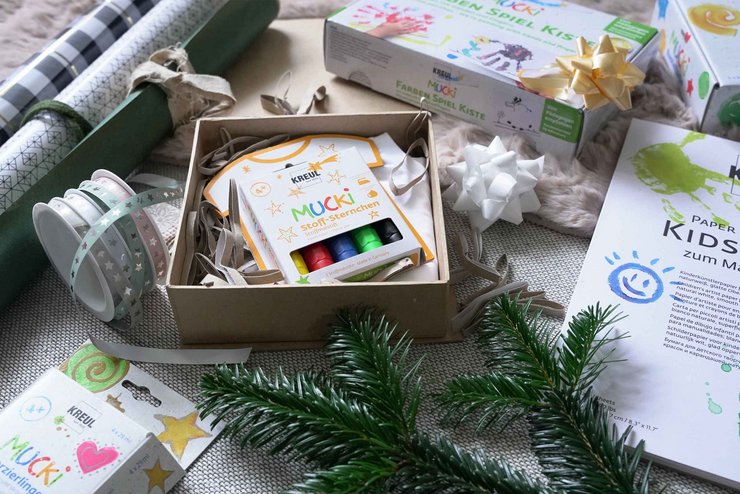 Colour fun for Christmas – gift ideas for all ages
12/15/2021
|
MUCKI Finger Paint Mix
MUCKI Craft Paint
MUCKI Kids pen
MUCKI Play Me Paintbox
KREUL Textile Marker
KREUL Sidewalk Paint
KREUL Window Color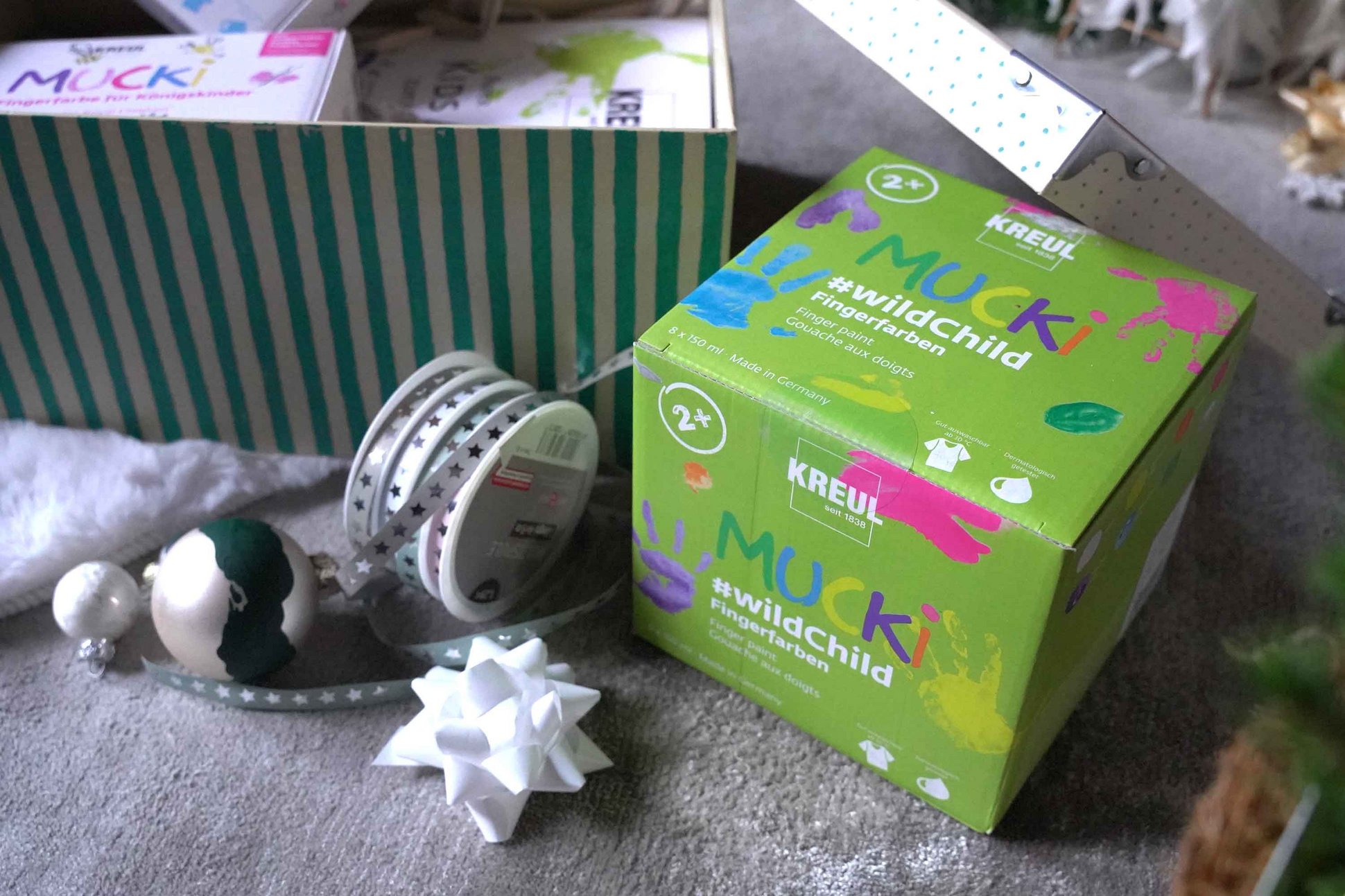 From 2 years: Discovering and playing with paint
Very young children are curious and want to explore their world. At two years old, they are just the right age to start learning about colours and paints. Dipping their fingers in creamy finger paint and slapping down their brightly coloured hands onto paper, the budding young artists squeal with delight. Our 2+ symbol is printed on paints designed for playing, messing about and discovering. And that in the dependable MUCKI quality made in Germany. We have made sure our MUCKI finger paints have child-sensitive properties. They are paraben-, lactose- and gluten-free, in addition they are dermatologically tested and vegan. Children can discover colours and paints worry-free, especially as MUCKI Finger Paints can be washed out of most fabrics from 30 °C. Want to open up the world of colour for mini-artists? Then we recommend trying out our mini-sets of MUCKI Finger Paints for Lucky Children or King's Children. Lots of painting fun can be had with the MUCKI Finger Paints Premium Set #wildChild containing eight colours, including neon and gleaming paints.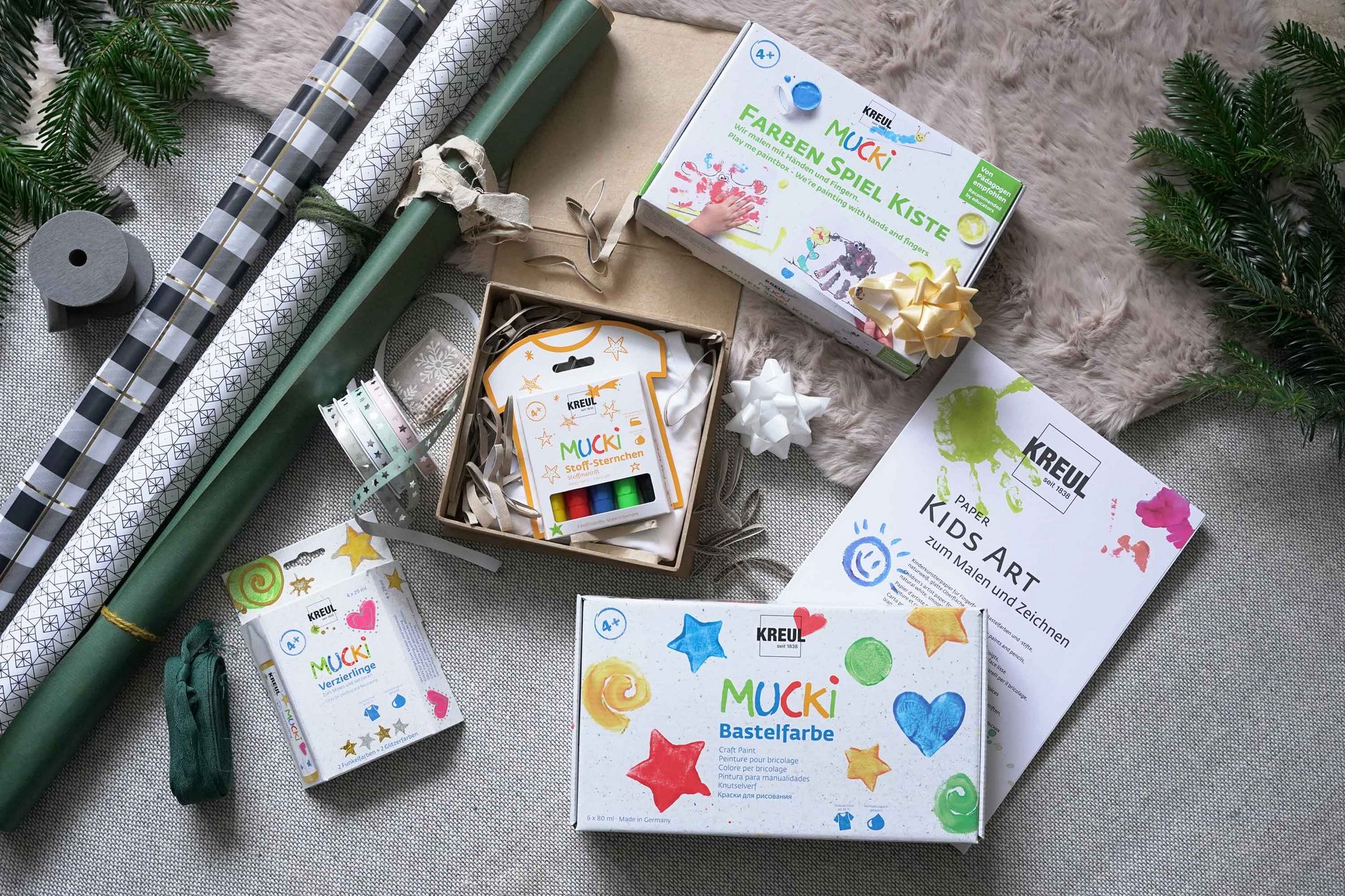 From 4 years: Learning with paints and creating first artworks all by themselves
Children of preschool age are proud of the many things they can already do on their own. Without any help from mummy and daddy, they glue, paint and decorate their first artworks. With MUCKI Craft Paints for children from 4 years old, parents can let the mini-experts just get on with it. Our 4+ symbol printed on the box stands for paints designed for children who want to do things by themselves. They are lactose-, gluten- and paraben-free, vegan and dermatologically tested. Paint in handy pens is easy for little hands to apply and the children's pens have a robust tip to withstand a lot of wear and tear. Want to surprise little artists with paint? We are sure that MUCKI Craft Paint, MUCKI Glitzies or children's pens like the set of five MUCKI Fancy Fabric pens will be greeted with glee. Children learn a lot from trying out different things, but painting can specifically foster their development. If you want to gift painting fun with a learning effect, then you could go for the MUCKI Play Me Paintboxes. Children playing with these train their fine motor skills, hand-eye coordination and fire their imagination.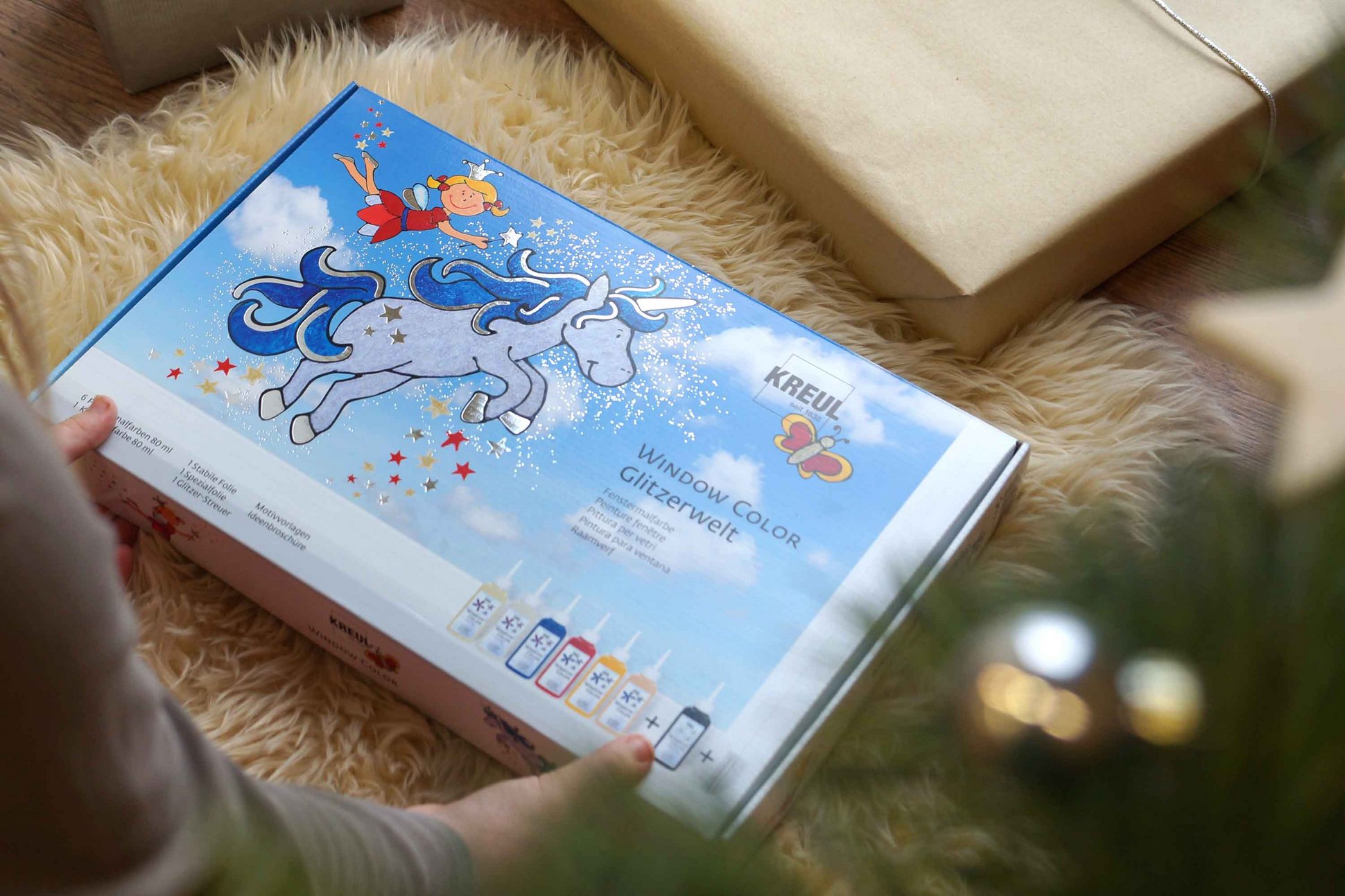 From 6 years: Creating cool artworks just like the grownups
When they start school, kids become real painting experts. They are already skilled in using pens and paintbrushes and want to try out new techniques. That works well with paints also used by older children, which is why we haven't printed a 6+ symbol on the packaging. The cheerful colours along with a sprinkling of glitter appeal to children aged from six years and up. But the paints must be practical and easy to use, too. Ultimately, kids have their own ideas that they want to get started on and do. Naturally, with colours in dependable quality. What about gifting the KREUL Window Color Glitter Fantasy set for Christmas? With this set, kids can design fun window decorations and then use the included glitter sprinkler to make them especially festive and eye-catching. Or perhaps something colourful for school? Kids can use the KREUL Textile Marker Junior Set Color your Case to create a brightly coloured cotton pencil case. And if you're already thinking ahead about activities for the summer holidays, you could gift the KREUL Streety Sidewalk Paint Starter Set.