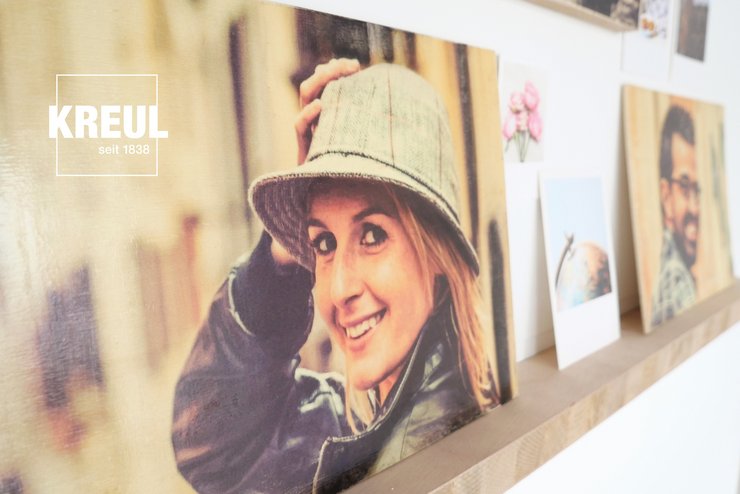 Potching instead of posting! Photos and unusual backgrounds
03/21/2019
|
KREUL Foto Transfer Potch
KREUL Foto Transfer Potch Varnish
KREUL Foto Transfer Potch tools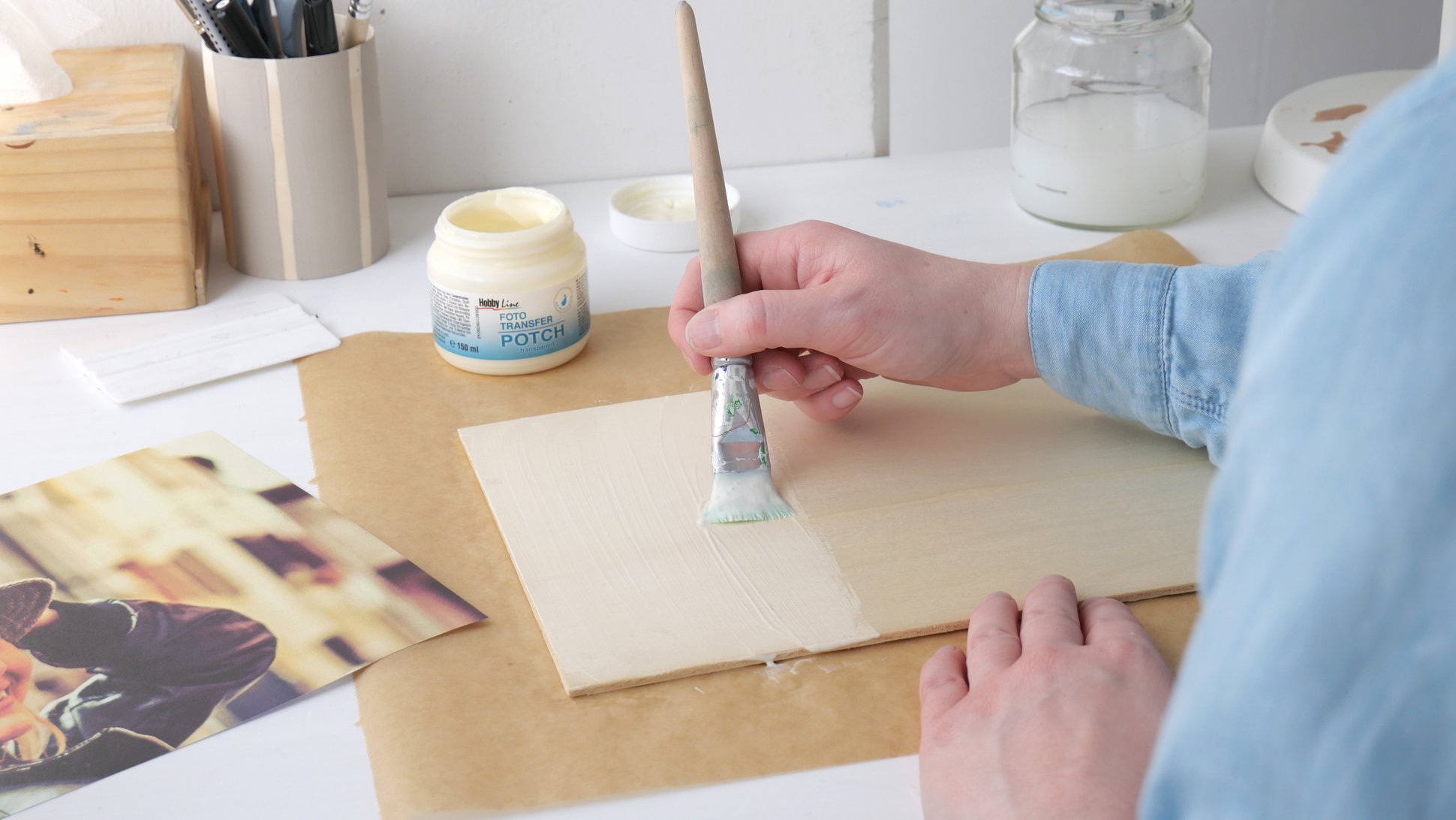 Don't mix it up: potching doesn't mean 'gluing'. Because while potching, photos or templates are transferred onto light wood, they become one with the background. The transparent texture makes the result unique specimens. For the home decor. For the office. For unique presents.

But not only wood is a good background - photos can be transferred with the KREUL Photo Transfer Potch onto canvas frames, ceramics, metal, glass, porcelain or fabrics. There are almost no limits to creativity. The only thing that could become difficult is the choice of the right pictures, because when you've once potched, you want to process as many pictures as possible.

Step by step to a big eye-catcher

Everything start with a motive: just print out your favourite picture with a laser printer onto a copy paper or alternatively prepare a laser copy of the original photo. Attention: the photo must be reversed! Very dry wood should be primed with the KREUL Photo Transfer Potch.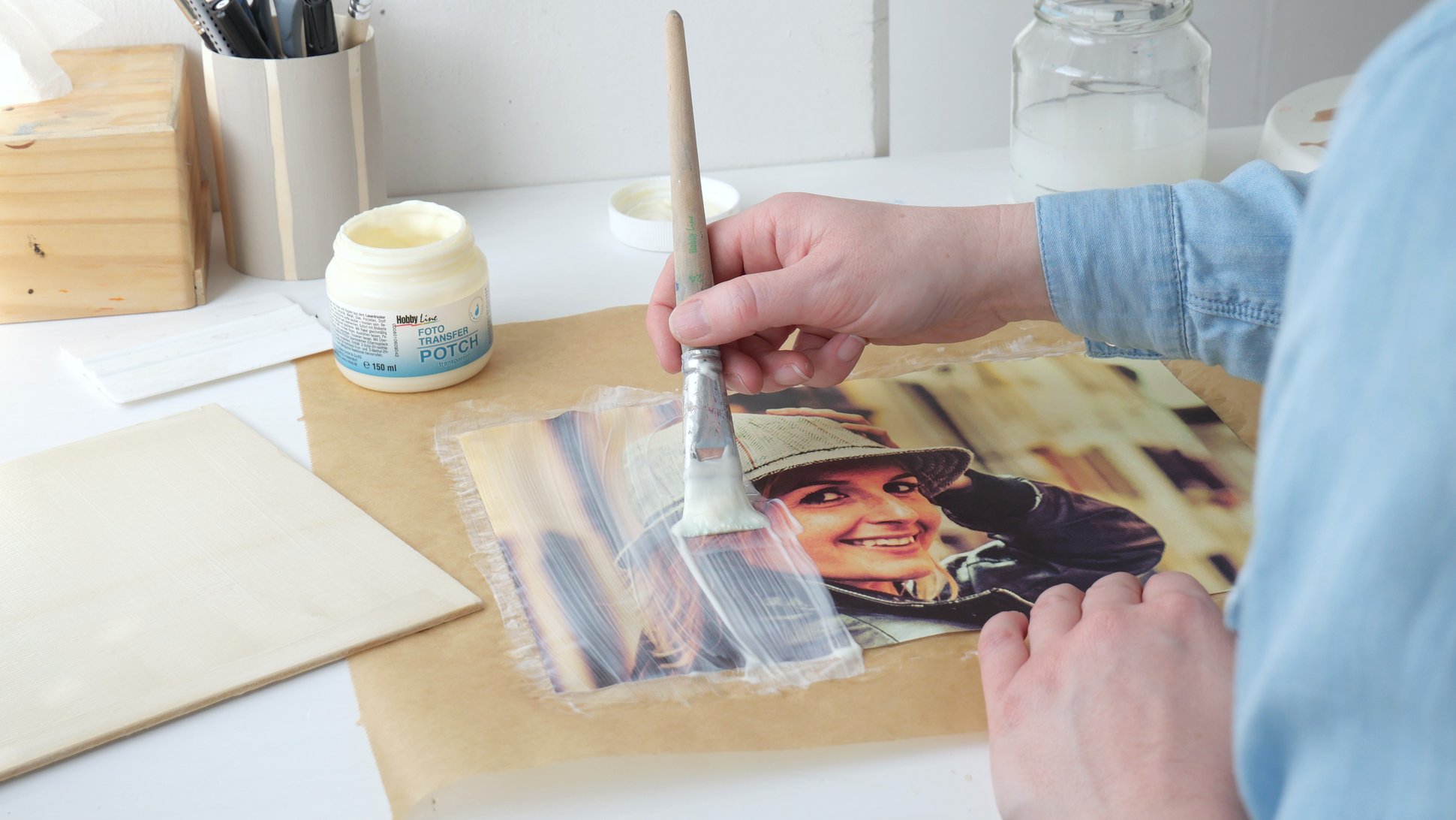 With a synthetic brush, first richly coat the wooden plate and then the printed face of the picture with the Photo Transfer Potch. Work quickly!
Tip: for coating, put the picture on a baking paper - one would be able to lift it quickly and easily.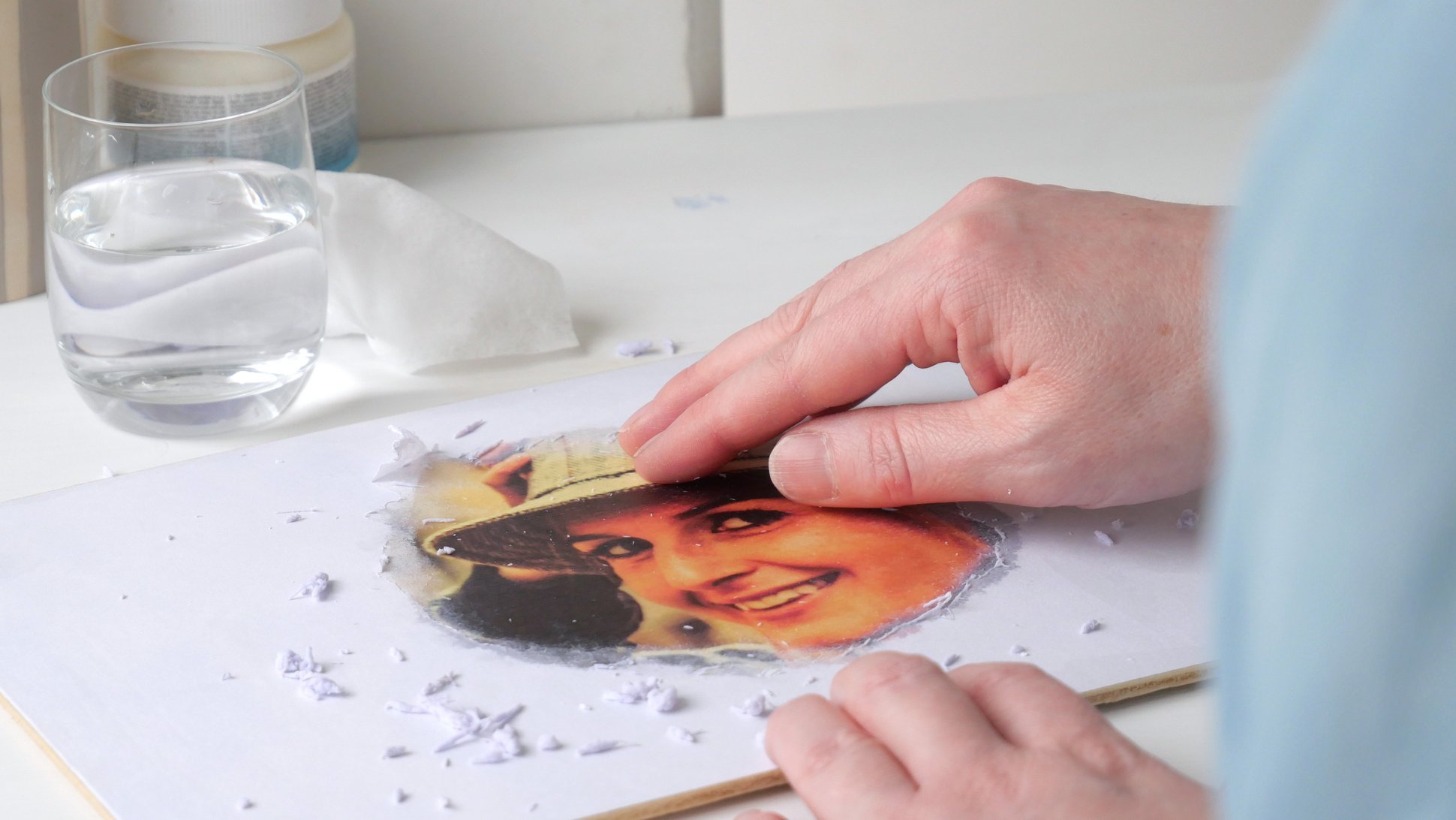 Put the coated face of the picture immediately on the covered surface. Press on the whole picture evenly and smoothly with a scraper. By doing that, don't spread the Photo Transfer Potch onto the paper. Remove the adhesive residuals instantly with a wipe.

The picture dries at a room temperature within approximately 24 hours. If it dries out quicker, simply blow-dry the potched picture for 10 minutes at the maximum level and then let cool down completely.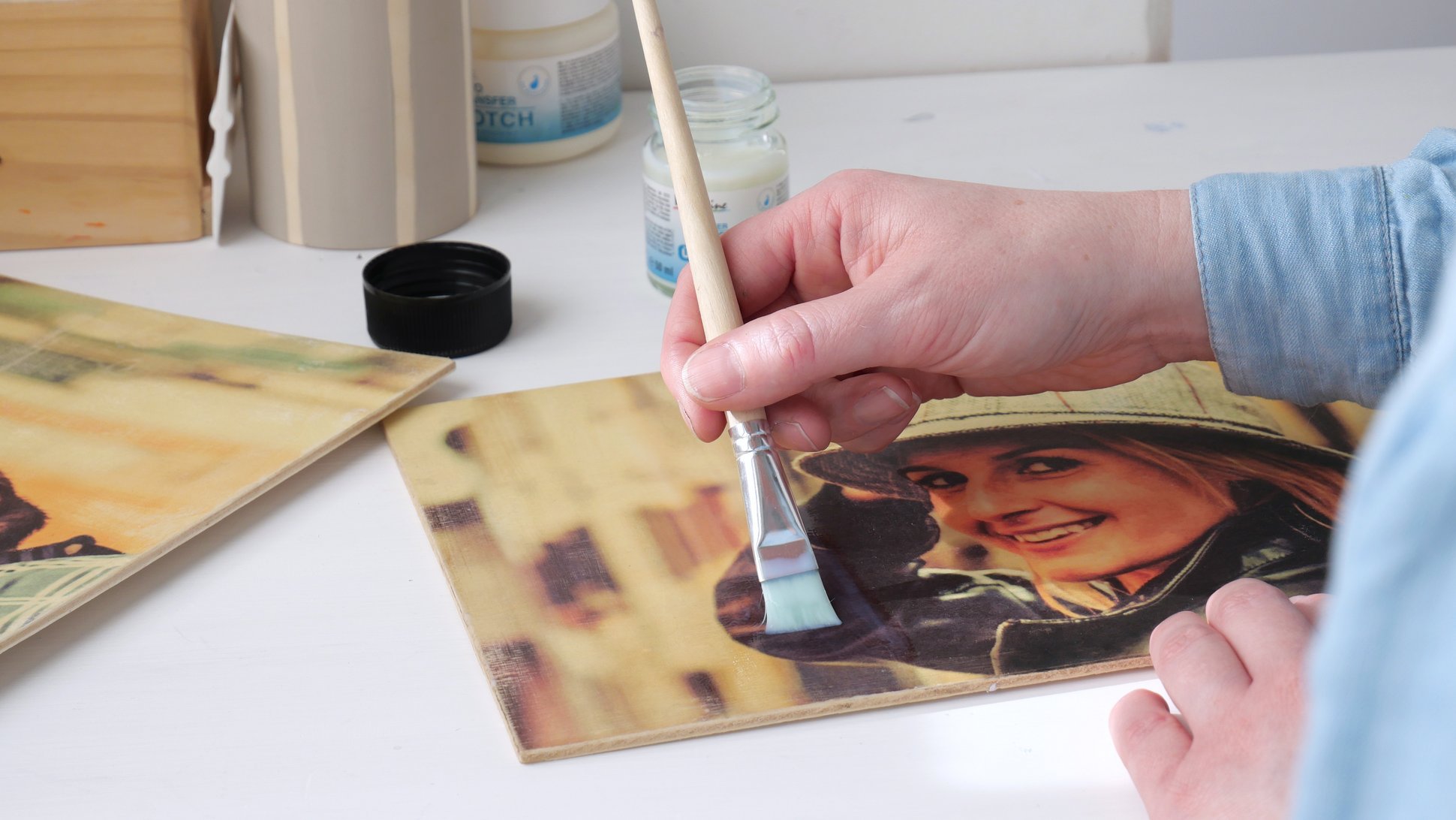 Now moisten the paper layer slightly until it's a little softened, and then rub off with your fingers, a soft sponge or a wipe/cloth. Take your time and patiently rub off all paper fibres.

This step is the best one because little by little the whole motive shows up.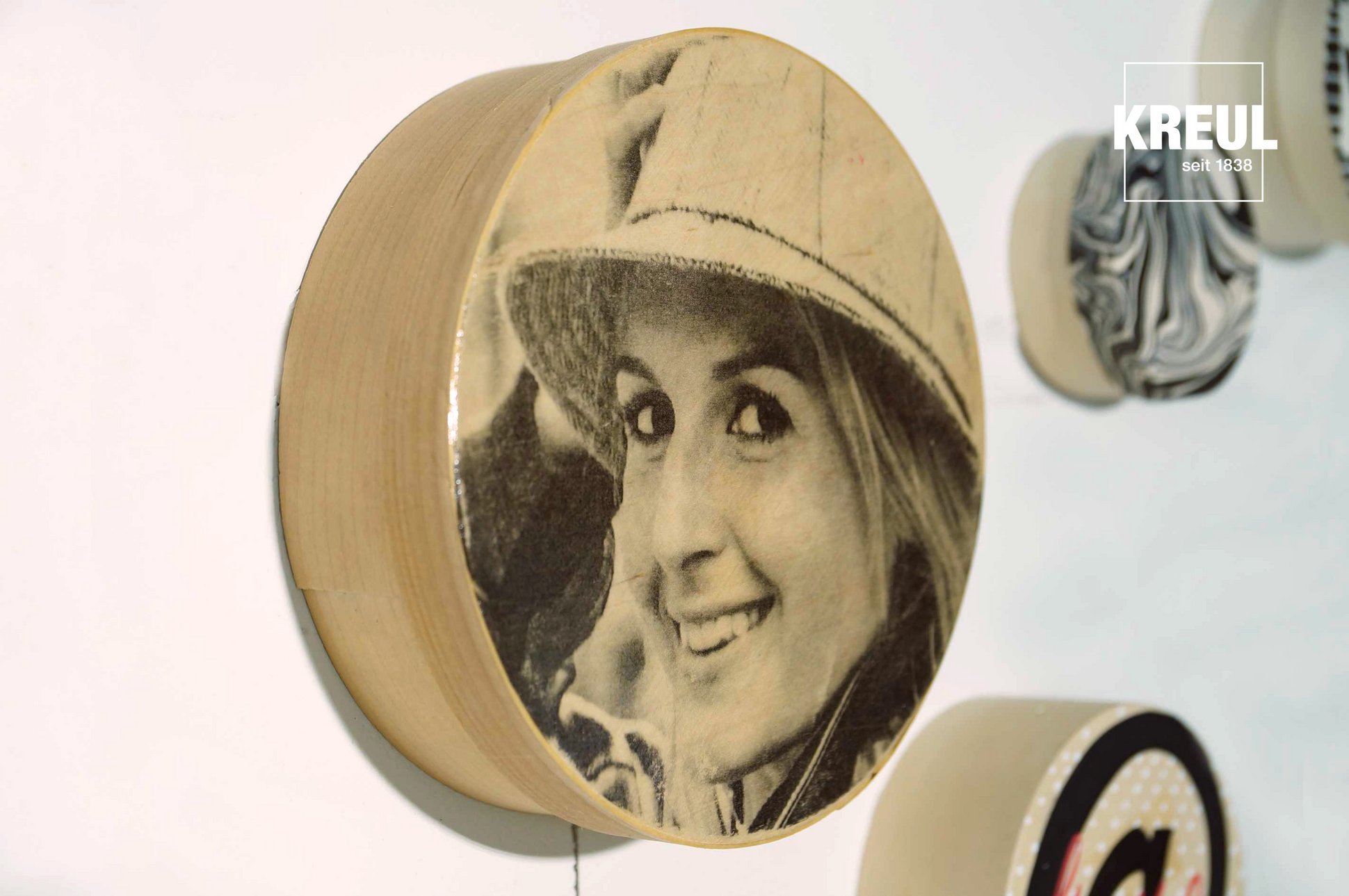 The water-resistant print colour embedded in the Photo Transfer Potch remains.

White the picture is drying out, a light white shimmer appears on the picture - don't be scared, this is the remaining fine paper fibre. It will disappear when the totally dry picture will be lacked with the Photo Transfer Potch topcoat. Additional effect: the colours of the picture look more splendid and the picture is protected against dust and wear better.