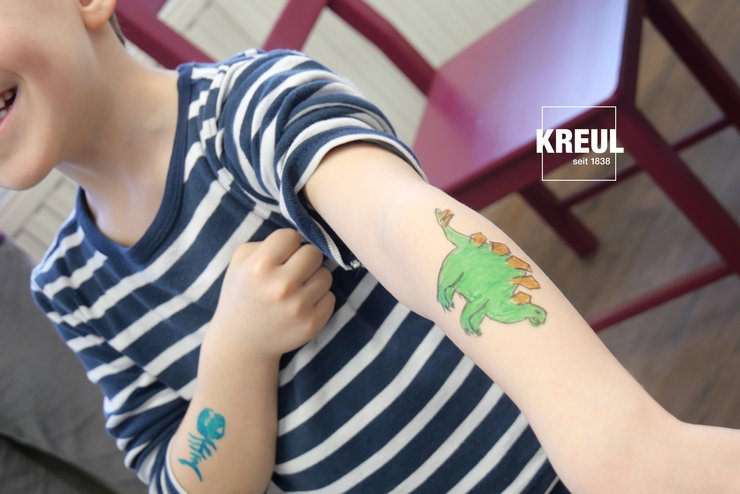 Your skin shouts Helau! Cool looks with the KREUL Tattoo Pen
02/19/2019 |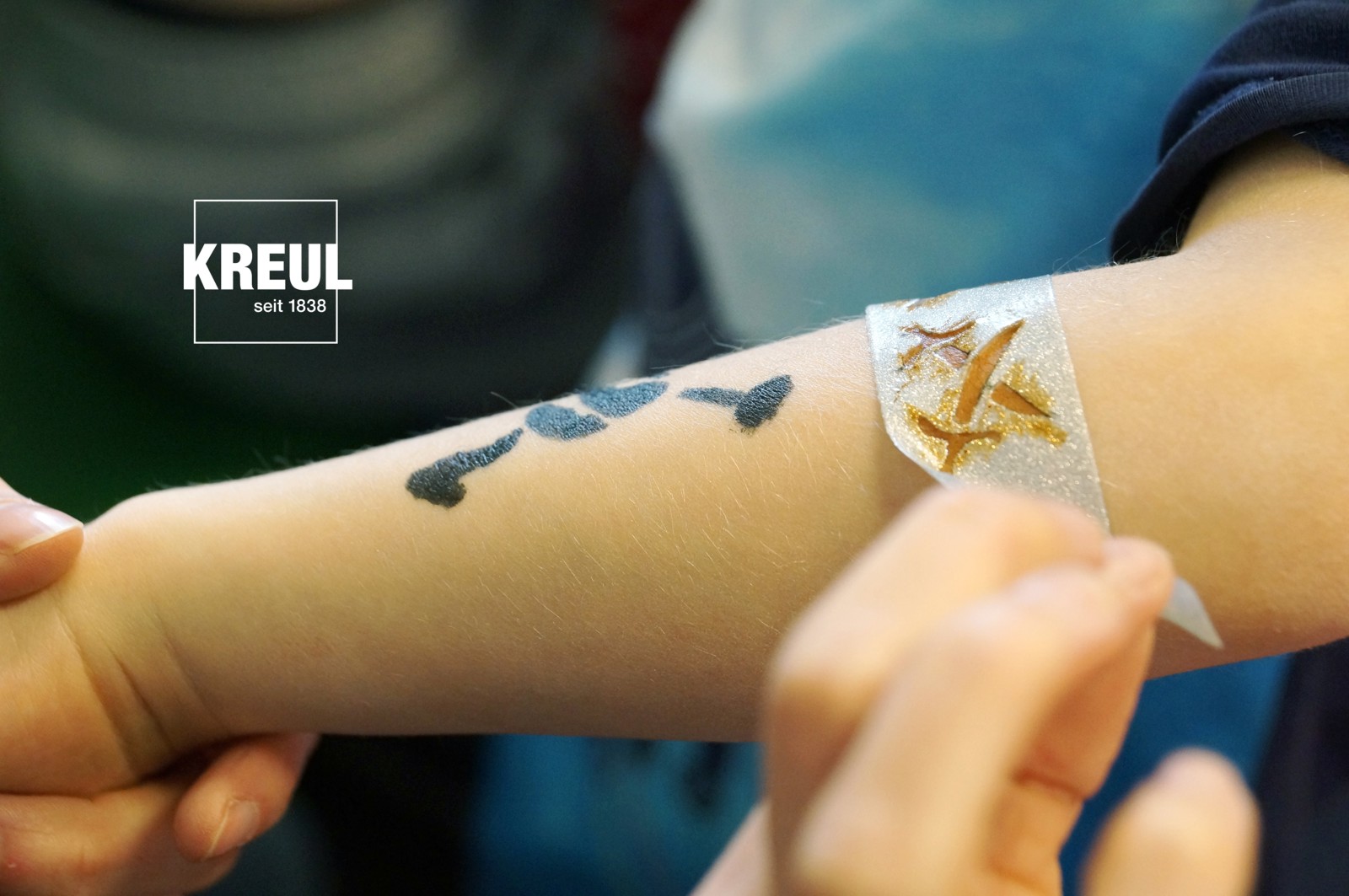 In contrast to real tattoos, those tattoos which have been drawn with the KREUL Tattoo Pens remain on the skin only for a certain period of time. They can be washed away any time. So, the children will learn what is temporary and what stays forever.
Depending on the skin type, the tattoos will last a couple of days and are real eye-catchers at birthday parties, schools, Fasching or Carnival. The pens consist of water-based cosmetic ink which has been dermatologically tested and approved. It has no paraben and is vegan.

If the paint gets on the T-shirt, no problem, because the paints can be washed away from most textiles at 30 °C. As for skin, the paint can be washed away with warm water and soap.
The skin should be clean, free of grease (not creamed) and dry. The KREUL Tattoo Pens are applied on their own or via stencils. The dimensionally stable brush tip allows for controlled painting and is therefore easy to handle for children.
One can have cool motives thanks to special tattoo stencils that can be coloured with the KREUL Tattoo Pens. The KREUL Tattoo Stencils should be carefully removed from the foil and pressed onto the skin. The stencils are flexible and stick easily to the skin.
The motive must become dry before clothes can be put on the painted skin. Finally, the stencil should be cleaned with warm water, stuck onto the foil and can be used next time.
Piratenstarke Beute! Das muss mit!
KREUL Tattoo Pen 4-piece set Tribals, including red, violet, henna, black, 2 stencils, Art-Nr. 62170
KREUL Tattoo Pen 4-piece set Anchors, Stars, Butterflies, including pink, blue, green, black, 3 stencils, Art-Nr. 62171
KREUL Tattoo Pen red (62101), pink (62107), violet (62108), blue (62102), green (62103), henna (62106), black (62105)
KREUL Tattoo Stencils Party of the pirates (62145), Fairy-tale Dream (62146)