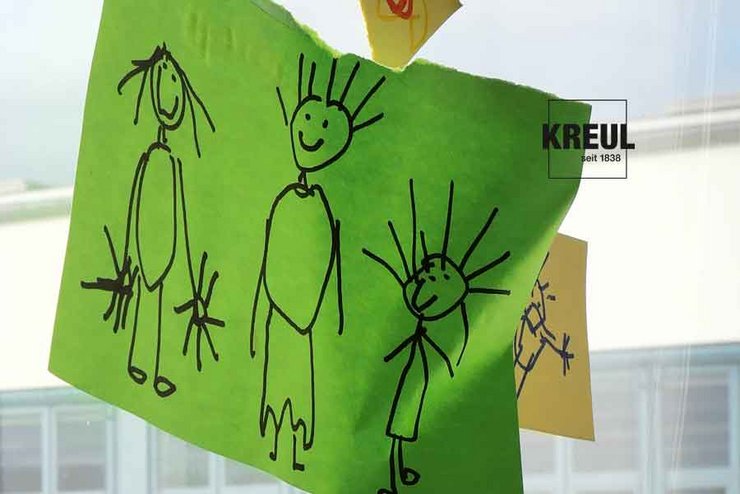 Colourful window parade with the MUCKI Window Glue
01/22/2020
|
The MUCKI Window Glue is ideal for gluing paper crafts to the glass pane. Even feathers, gemstones or foam rubber motifs can be glued to the window. Wow, this makes a really great collage of handmade treasures! To increase the adhesion of the MUCKI Window Color pictures, the MUCKI Window Glue is an insider tip. Everything sticks to the window until it has to be removed again!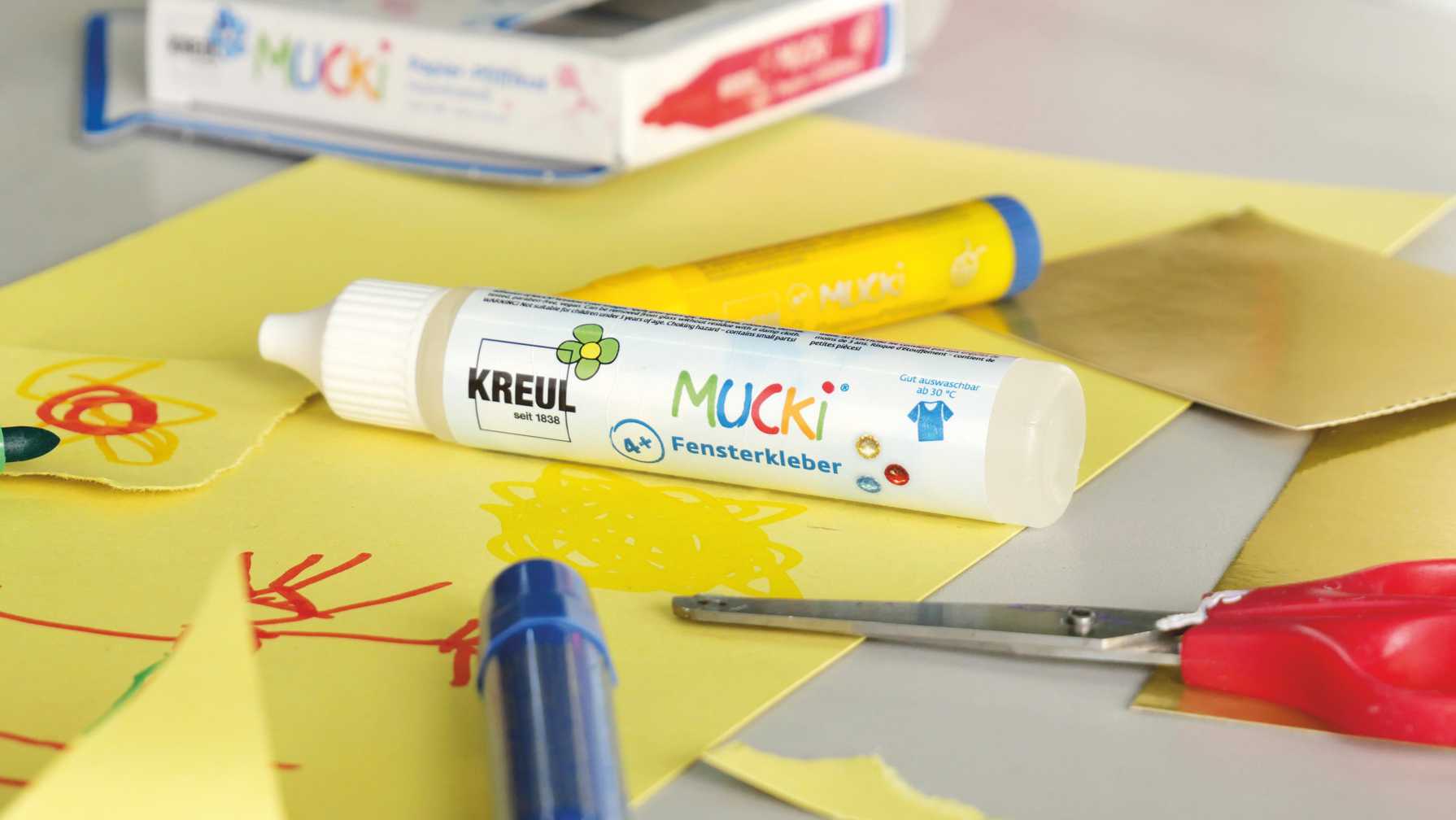 Of course, the MUCKI Window Glue is dermatologically tested, paraben-, gluten-, lactose-free and vegan. The handy pen makes it easier for small hands to apply it. It's not a problem if liquid ends up on your clothes. Adhesive residues on textiles disappear in the washing machine at 30 degrees. If you want to get the picture off the windowpane again, a damp cloth removes the glue without leaving any residue and everything is spotlessly clean again.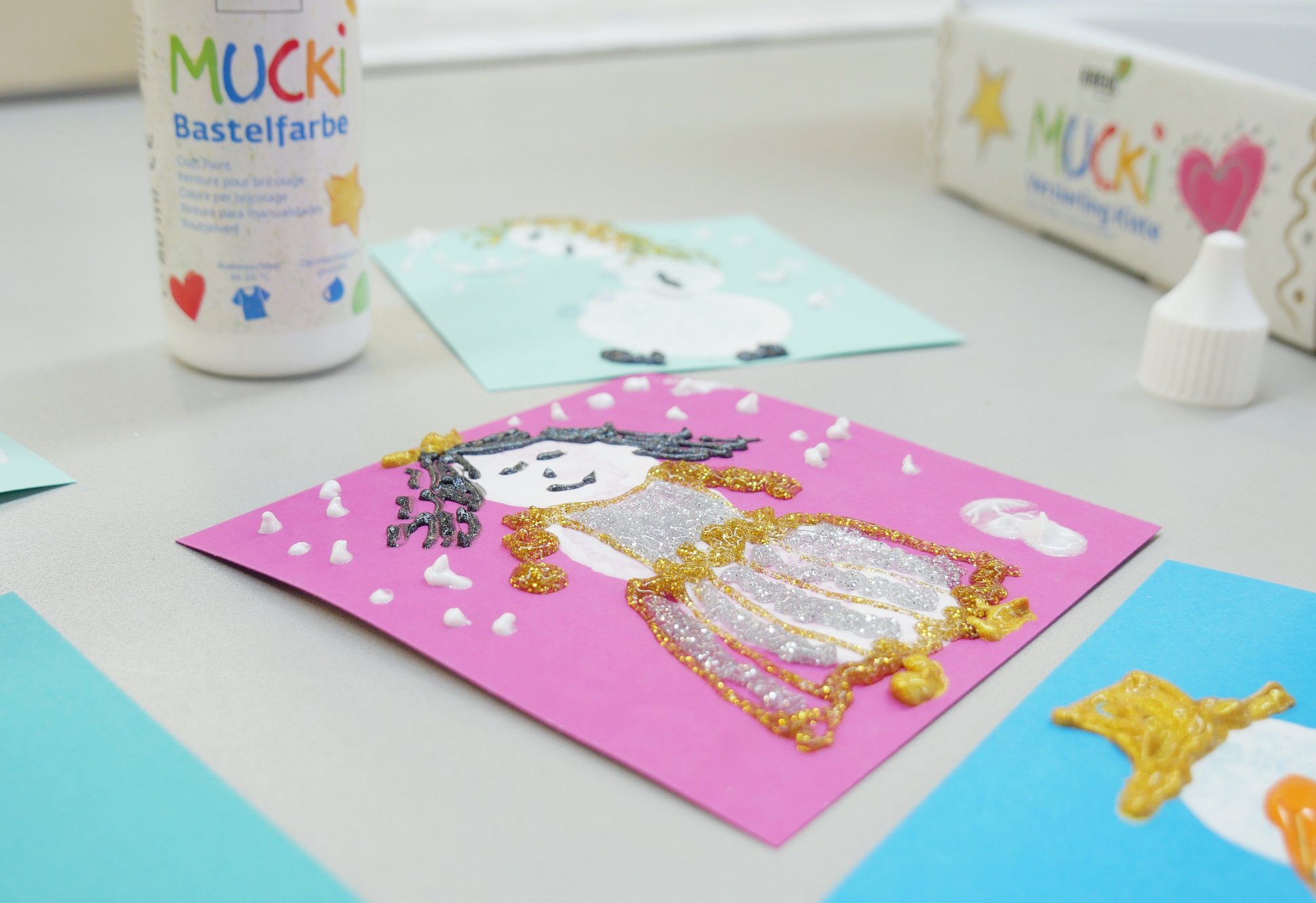 Now that the question of where to hang everything has been settled, you can start with the handicrafts. How about pictures that glitter with ice crystals at the window? With the MUCKI ornaments, snowman pictures and ice princesses can be created to great effect. On coloured paper, lines and curlicues in sparkling gold or glittering dust are beautifully accentuated. Dab a few more snowflakes on it - and the winter picture is ready.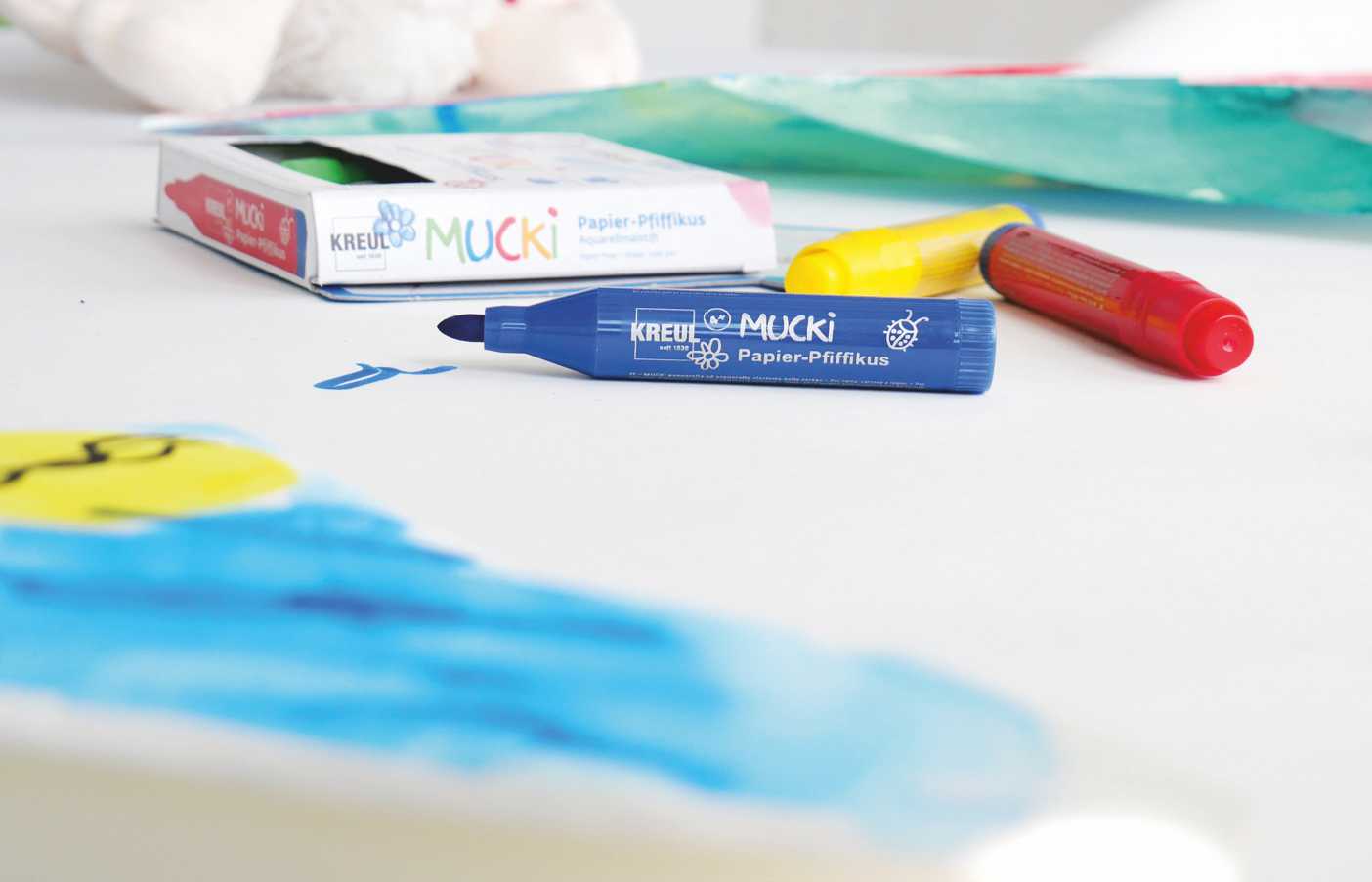 If you prefer to paint with watercolours, you should experiment with the MUCKI Paper Pixie. And you don't even need to touch the paint jar, because the paint is applied with pens. The intensive colours in red, blue, yellow, green and black have a robust tip that easily withstands great painting zeal. Fascinating pictures are created by dissolving the painted colours with water and applying them with a brush. The yellow rays of the sun dance and a bright blue sky is created very easily. After drying, hang it up on the windowpane gallery and be amazed!