KREUL Nature: sustainability is so beautiful!
03/11/2020
|
Just inspiration from nature is not enough for us, we want to make an active contribution to the future with the KREUL Nature. The paint was developed in such a way that is conserves resources from content to packaging. So, the recipe for the KREUL Nature consists of 84% sustainable raw materials of natural origin. The glass is recyclable and has a screw cap that is mainly made of old plastic. The KREUL Nature shows that sustainable action and creativity can be combined. Certainly, the KREUL Nature is produced in Germany, so a responsible concept meets technical excellence.
The KREUL Nature colours ocean, coral, eucalyptus and pebble stone are also available as a set. The four shades harmonise particularly well with each other and make you want to 'be outside'. A must-have for all those who like to colourfully embellish their found objects from nature. And the best thing is: for every second set sold, a tree is planted. Sustainability can be so simple!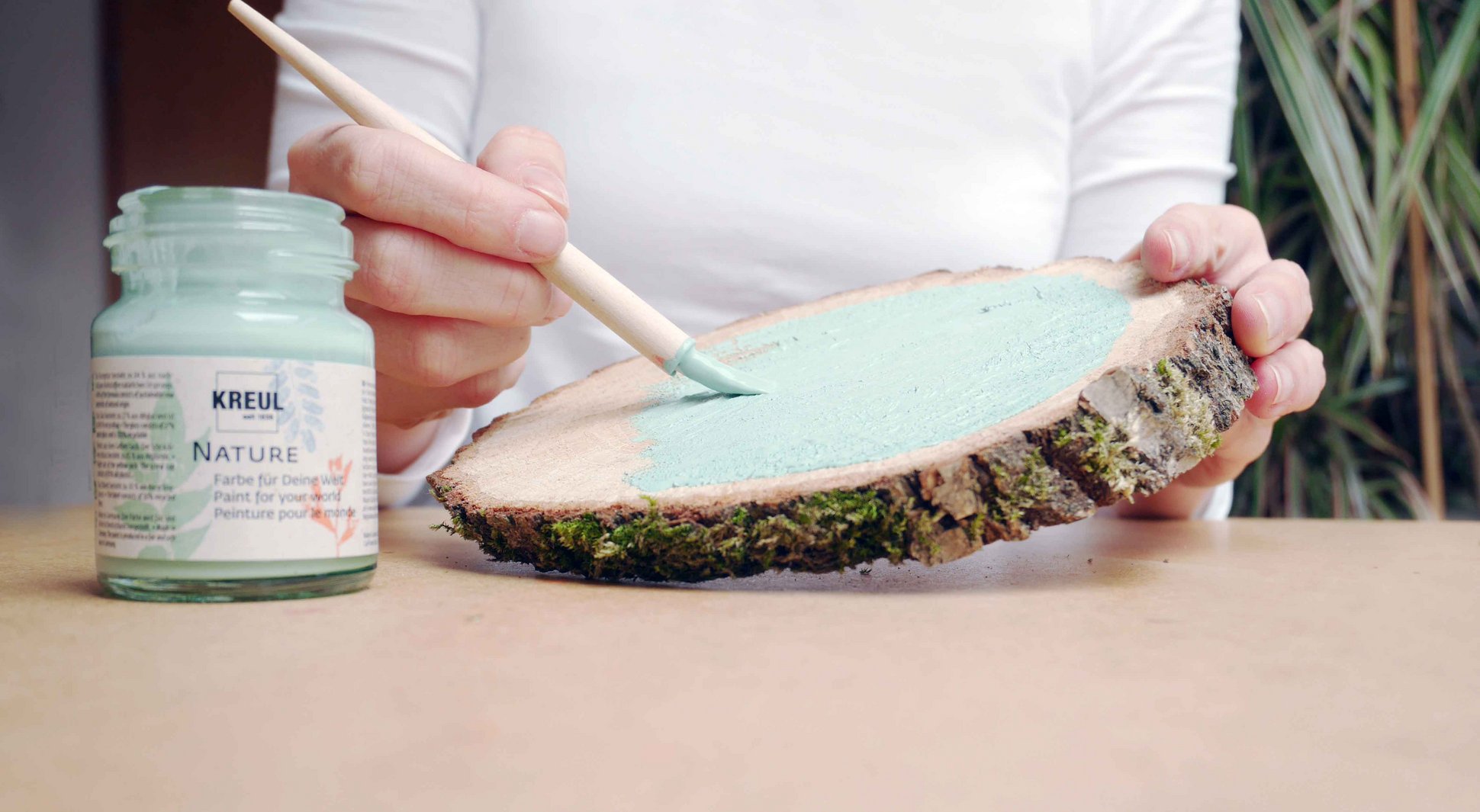 The water-based paint glows beautifully not only on paper or cardboard. It also adheres to many other surfaces such as dry concrete and clay or wood. How would it be to refine pretty stones, pressed leaves or nut shells in colour? The softly covered colours of the KREUL Nature harmonise with natural materials and make souvenirs from nature unique. With the matching shades, there is so much to find, appreciate and design.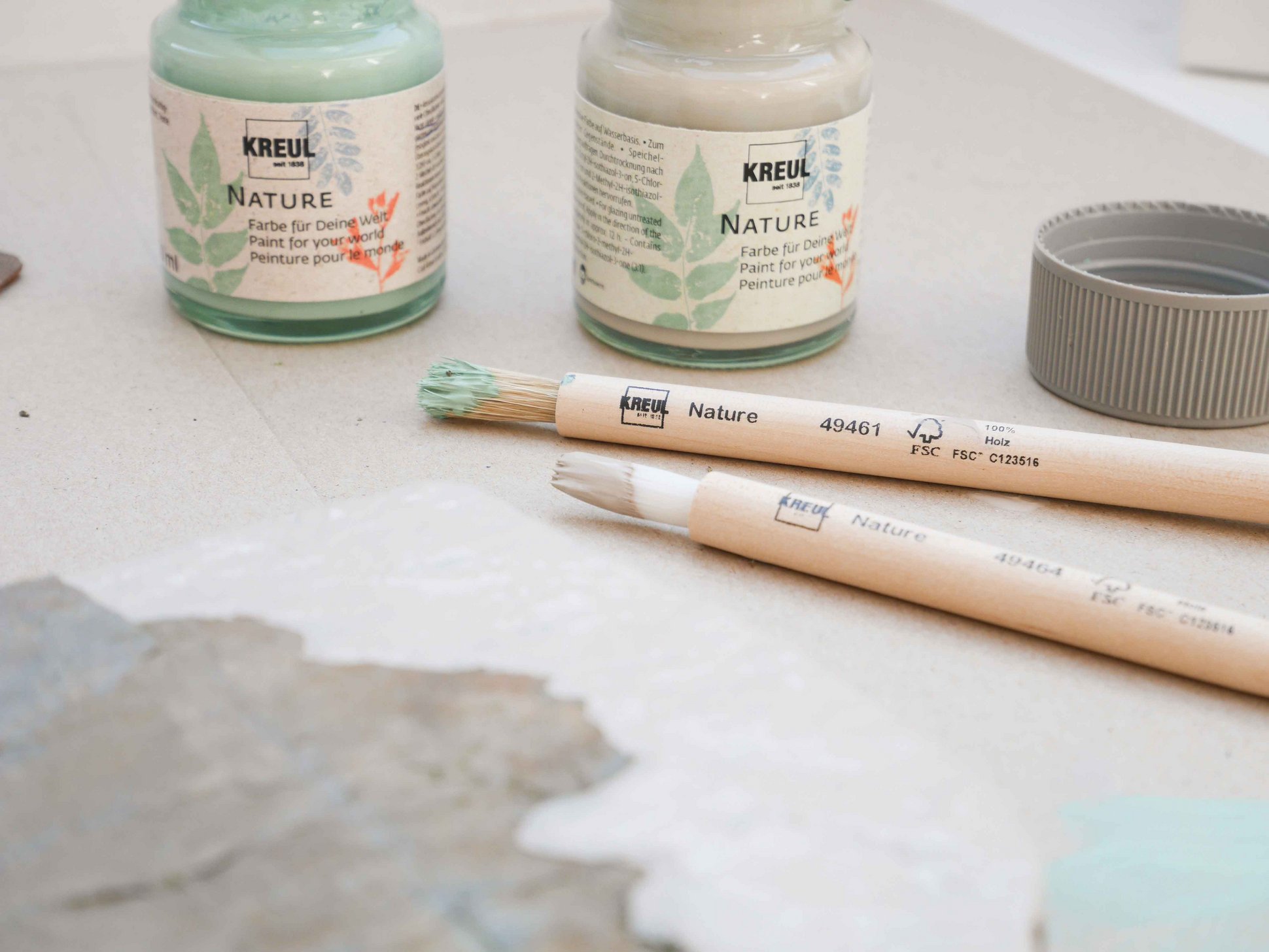 As the KREUL Nature has a creamy consistency, it can be applied very easily with a brush. The KREUL Nature brush has been developed for all those who attach importance to sustainability even with tools. Without ferrules and with natural birch wood, it manages with the essentials - synthetic hair for filigree work and pig bristles for coarse paint application. The latter variant can even be disposed of in the organic waste bin. The KREUL Nature is a concept that is growing and constantly changing in order to implement sustainable solutions more and more effectively.