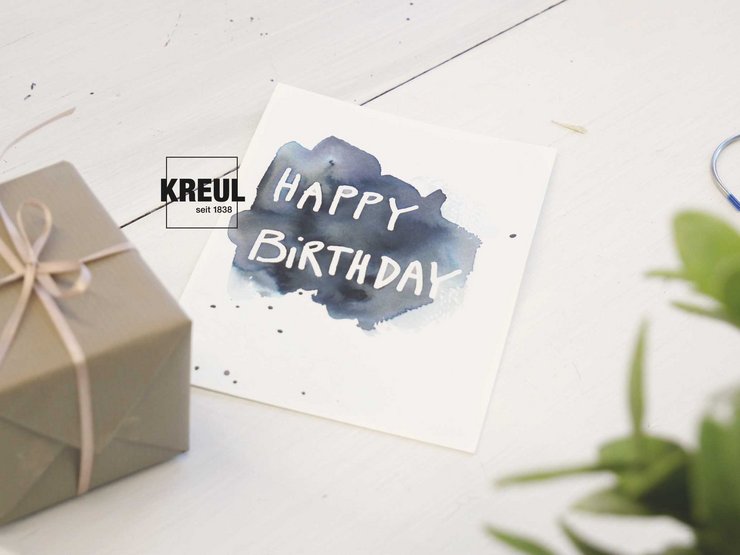 Precise lines amid fluid watercolour
04/24/2019 |

The SOLO GOYA Masking Marker is ideal for everybody who wants to bring hand lettering onto a new level. Filigree lines appear thereby with a fine tip, and bigger surfaces and larger motifs arise with a medium tip.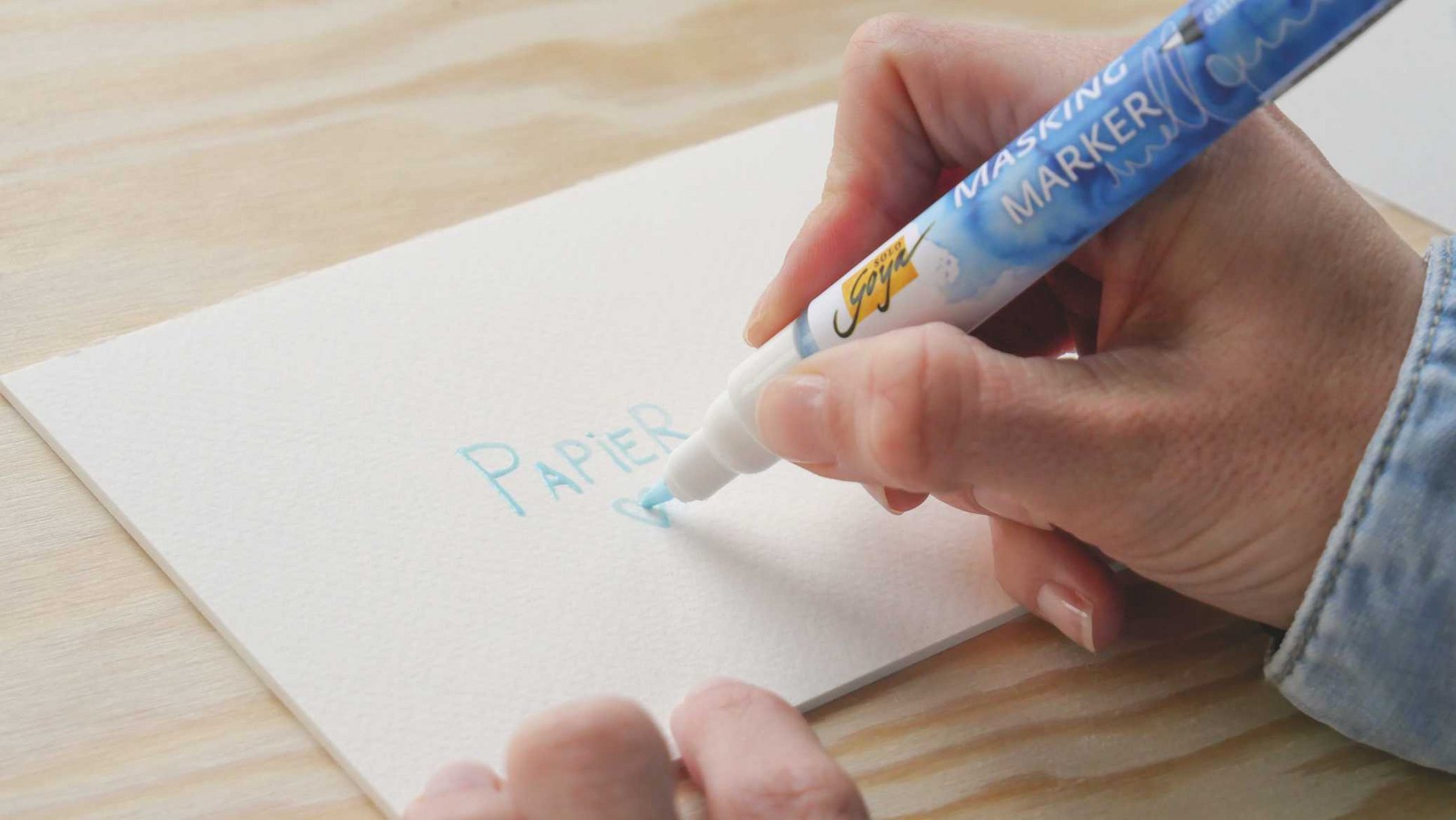 The rubberlike fluid in the SOLO GOYA Masking Marker can be easily applied onto the desired surface. As words, as sketches, as ornaments.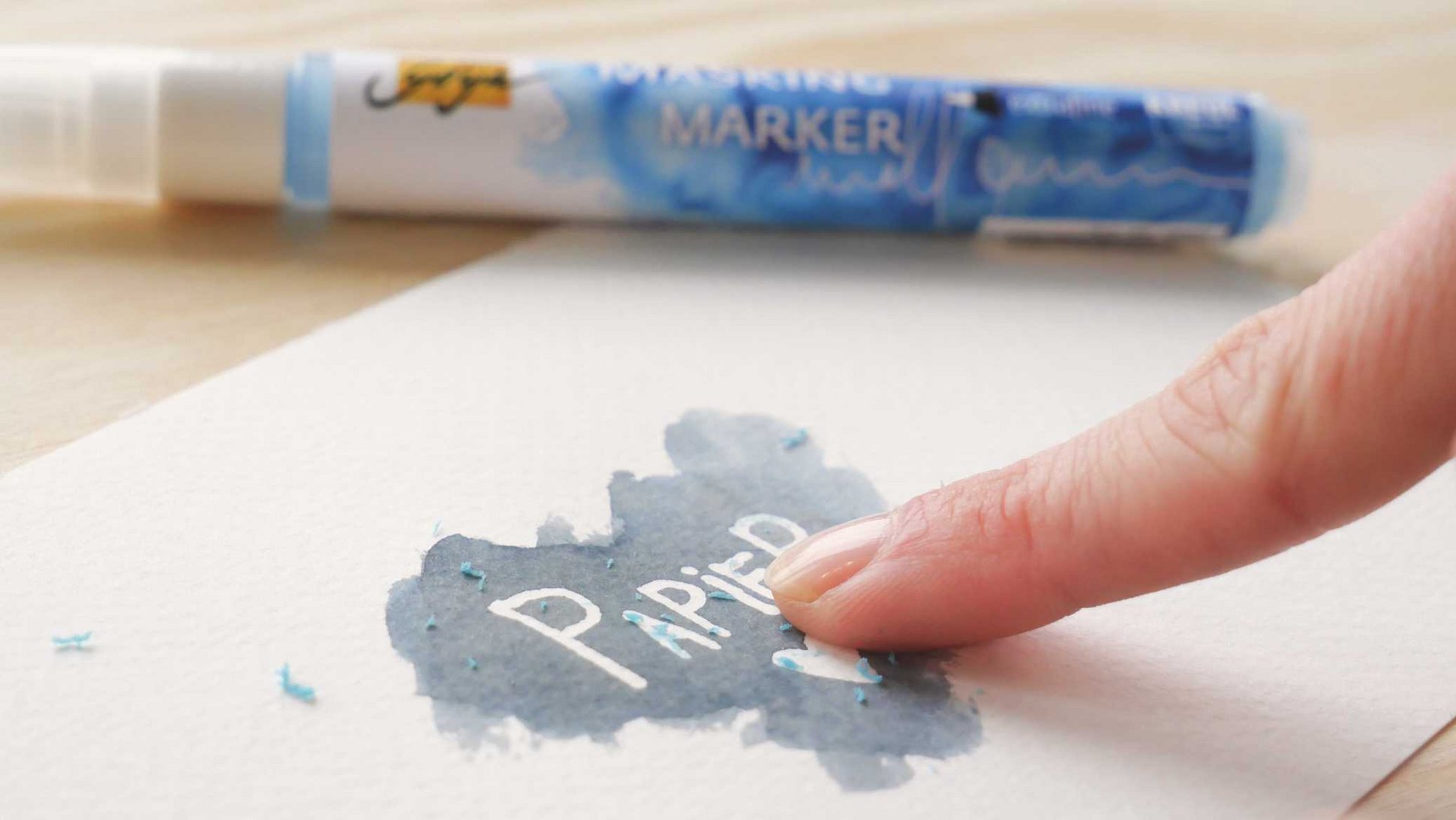 When everything is completely dry, the frisket gets entirely removed - and the words stand out clearly and shard-edged on the watercolour.
If one wants to combine watercolour effects with hand lettering elements, one would fancy the SOLO GOYA Masking Marker. Because the surprising look can be obtained quickly, easily and precisely.
SOLO GOYA Masking Marker fine, Art-Nr. 18160
SOLO GOYA Masking Marker medium, Art-Nr. 18165
SOLO GOYA Aqua Paint Marker cyan, Art-Nr. 18105
SOLO GOYA Aqua Paint Marker cobalt blue, Art-Nr. 18106
SOLO GOYA Aqua Paint Marker indigo blue, Art-Nr. 18114
SOLO GOYA Aqua Paint Marker light grey, Art-Nr. 18110
SOLO GOYA Paper Water Color, 300 g/m², Art-Nr. 68012
KREUL Universal brush pony hair synthetics, round, size 0, Art-Nr. 722900
KREUL Universal brush pony hair synthetics, round, size 8, Art-Nr. 722908