Effective! The new KREUL Glass & Porcelain Classic Metallic Paints Set
03/21/2019 |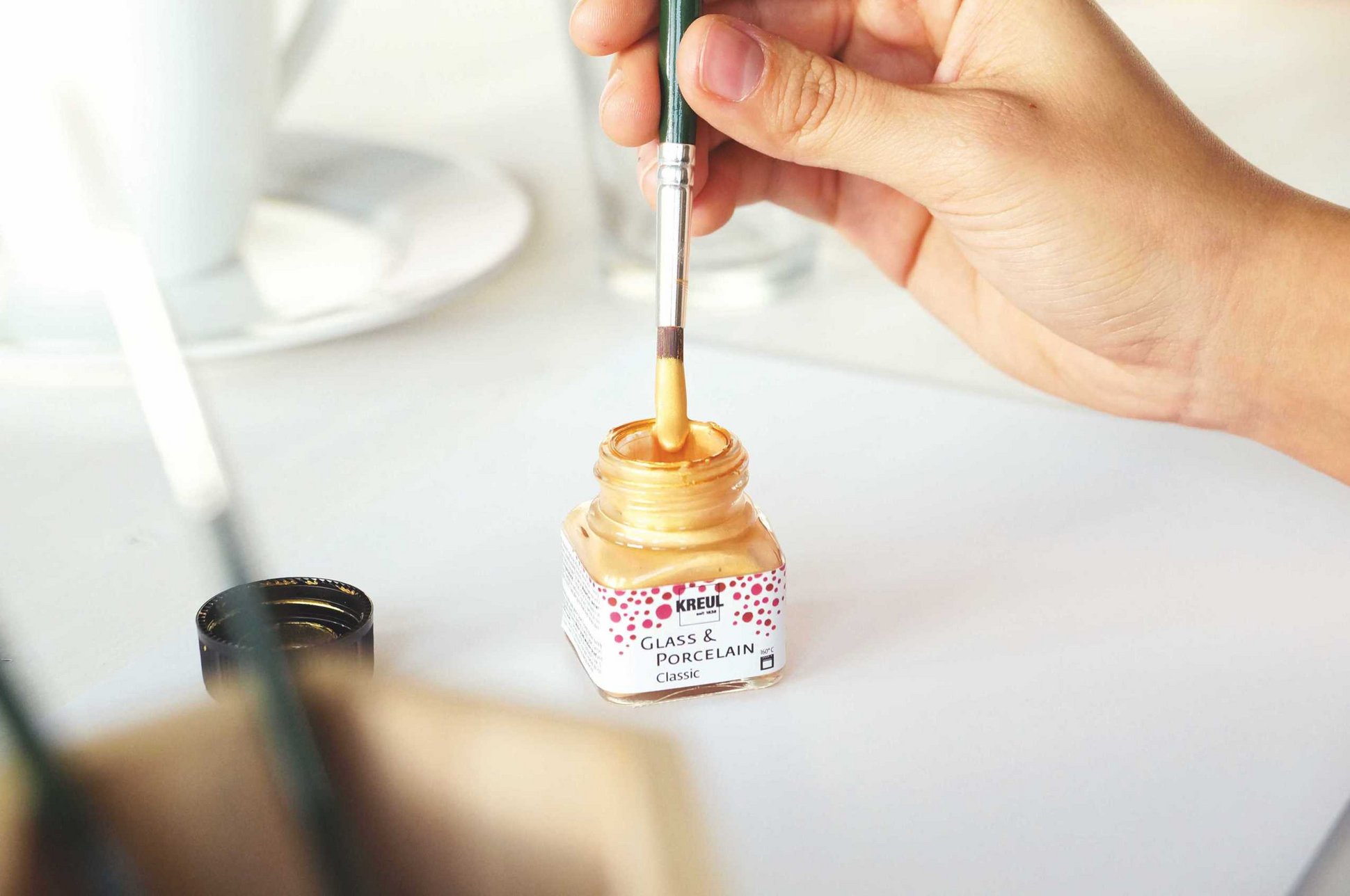 The new KREUL Glass & Porcelain Metallic Paint Set consists of 6 strongly shimmering colour shades: gold, gold bronze, champagne, silver, copper, pearl white. A must for everyone who loves metallic gloss as well as elegant, colour-intensive shades on cups, plates, bowls and tiles.

The colour shades are super opaque, strongly shimmering and can be applied easily. They dry out fast and smoothly and are dishwasher-safe and saliva-resistant after burn-in.

A tip: The new metallic shades perfectly match the matt shades of the KREUL Glass & Porcelain Chalky Paints.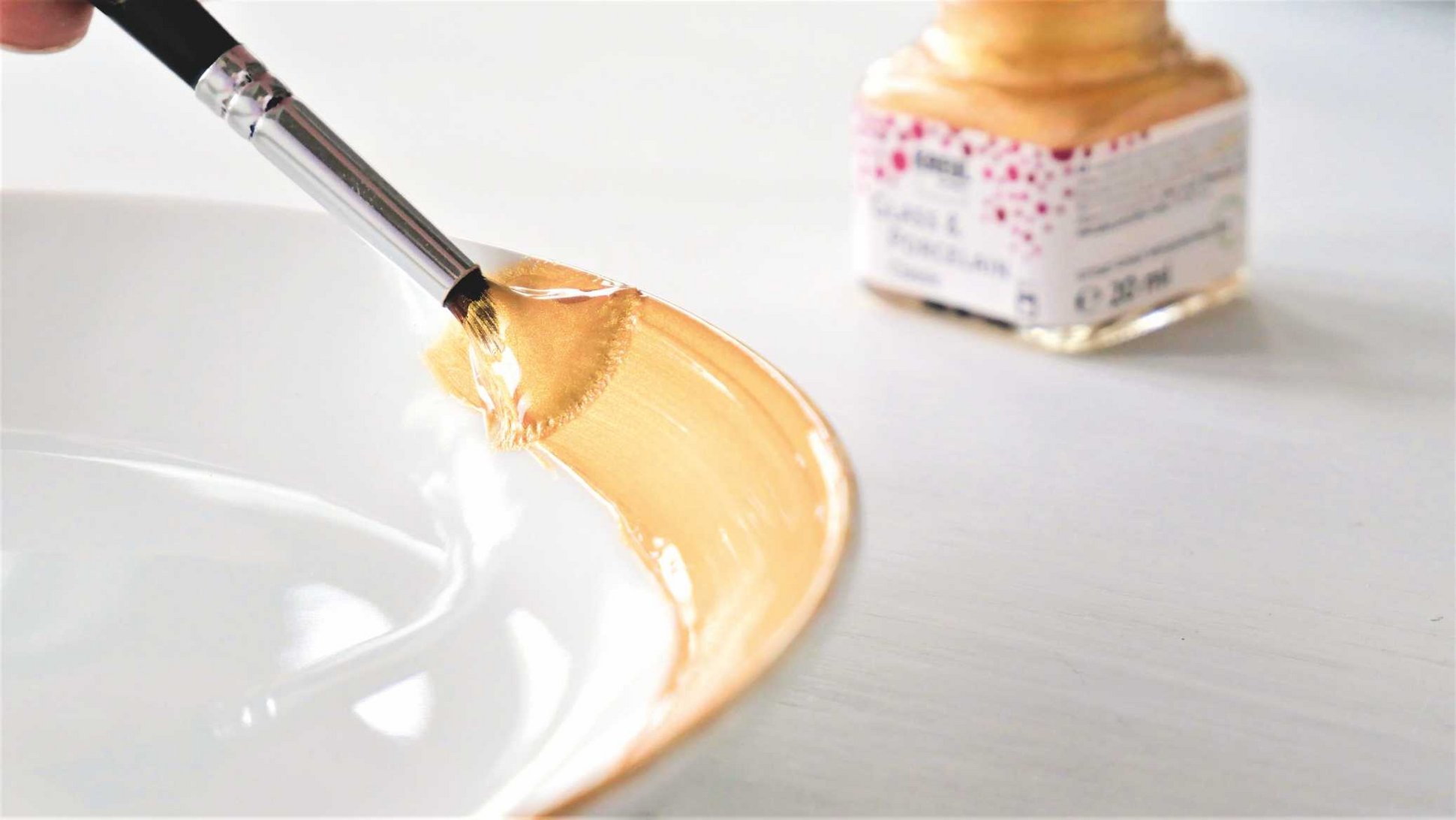 Glamourous appearance and ecological conscience? That fits in perfectly! Because the KREUL paints consist of at least 60% sustainable raw materials of natural origin.