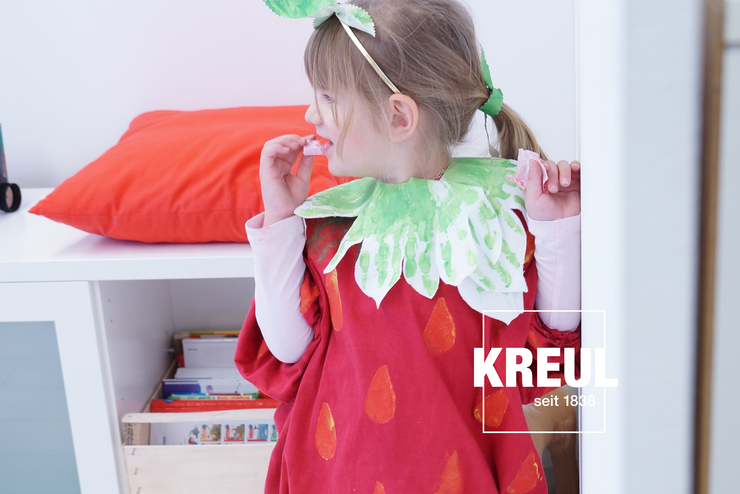 For naughty little fruits!
01/15/2018
|
MUCKI Finger Paint for fabrics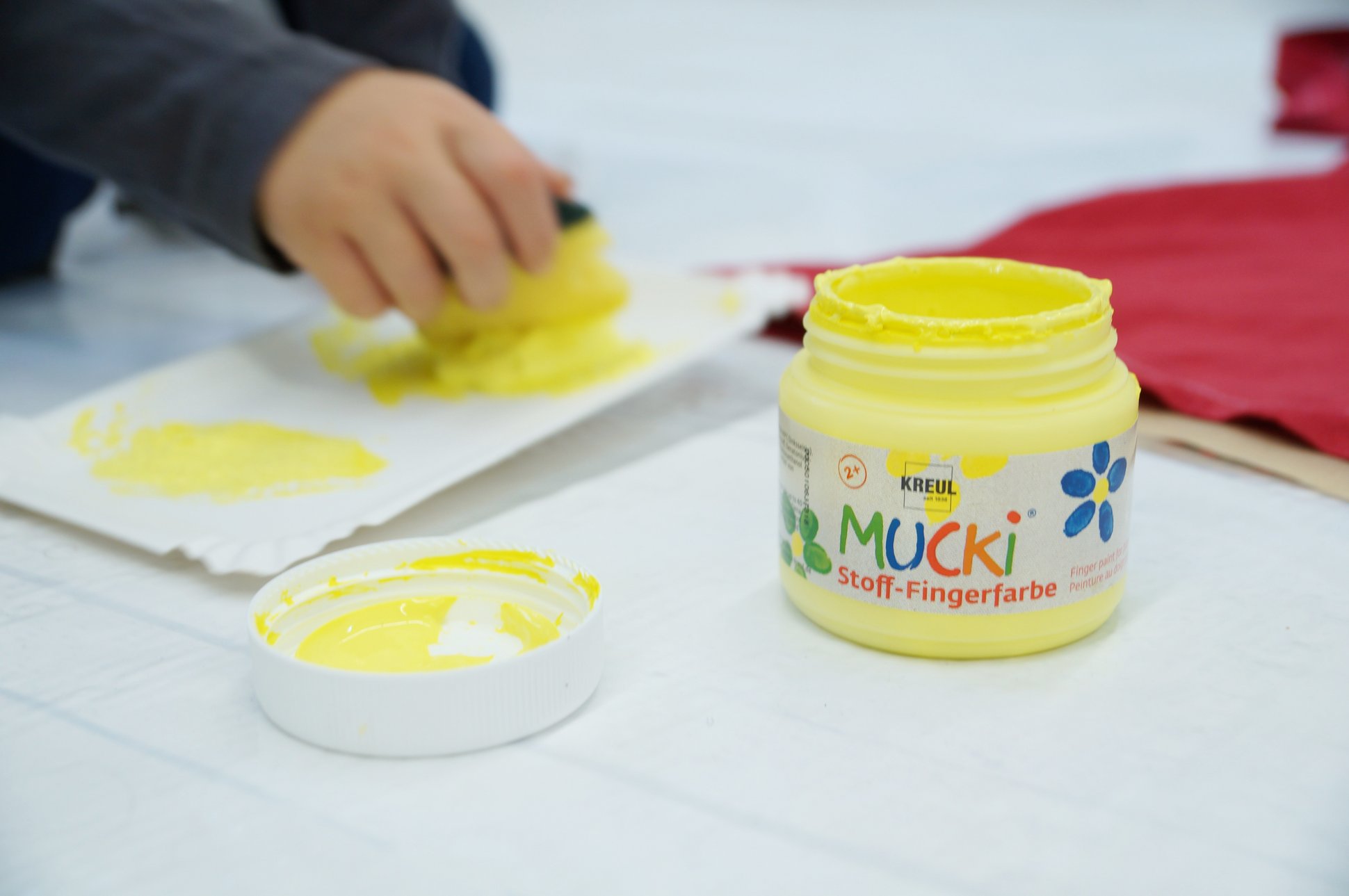 With the help of mom and dad it's child's play
Put a baking paper in the T-shirt in advance. Then first cut a cleaning sponge in the middle and then from one half a drop shape. The second half is for dabbing hands.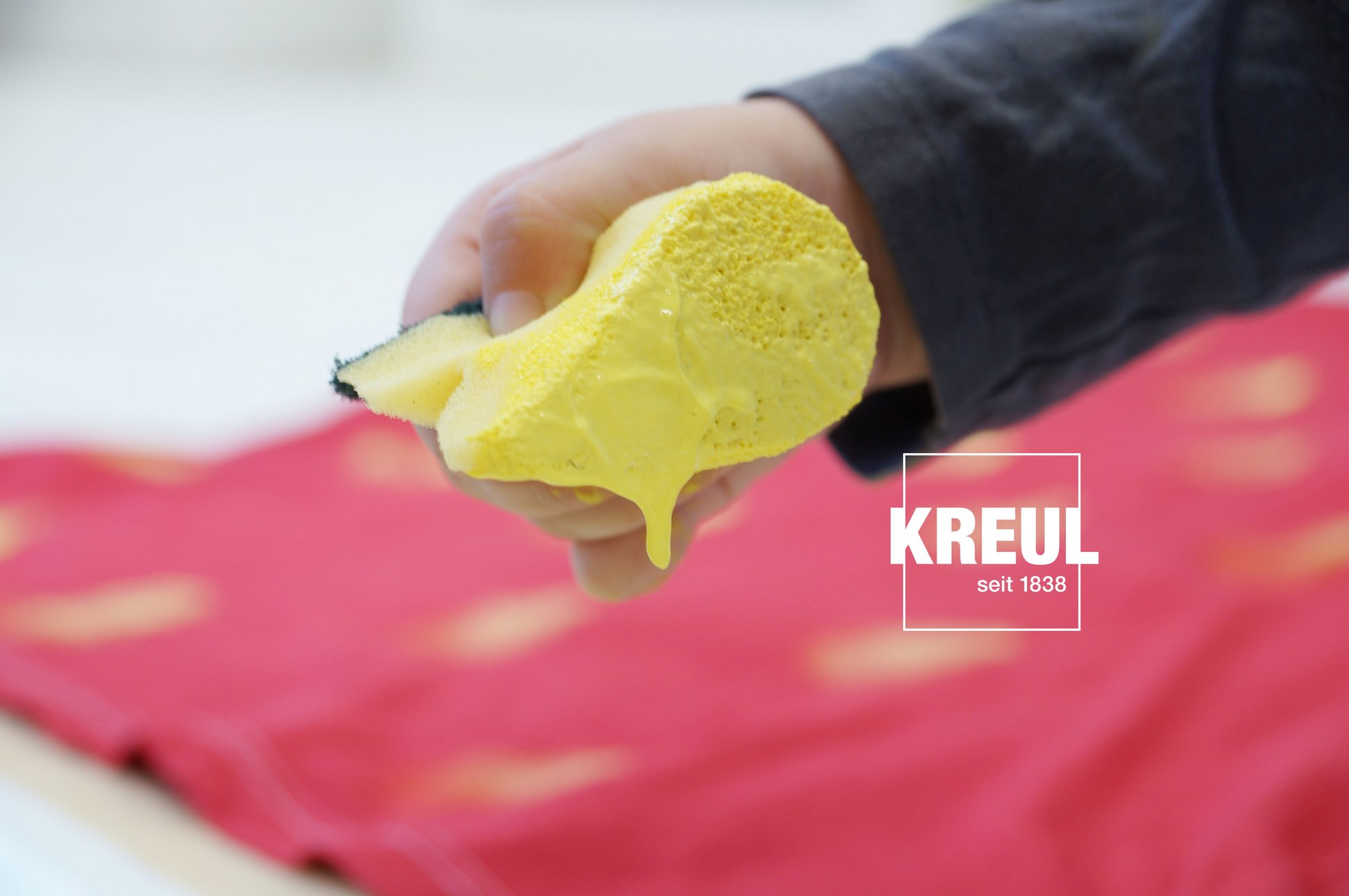 Print the typical strawberry patterns with the MUCKI Finger Paint for fabrics in yellow and the sponge drop.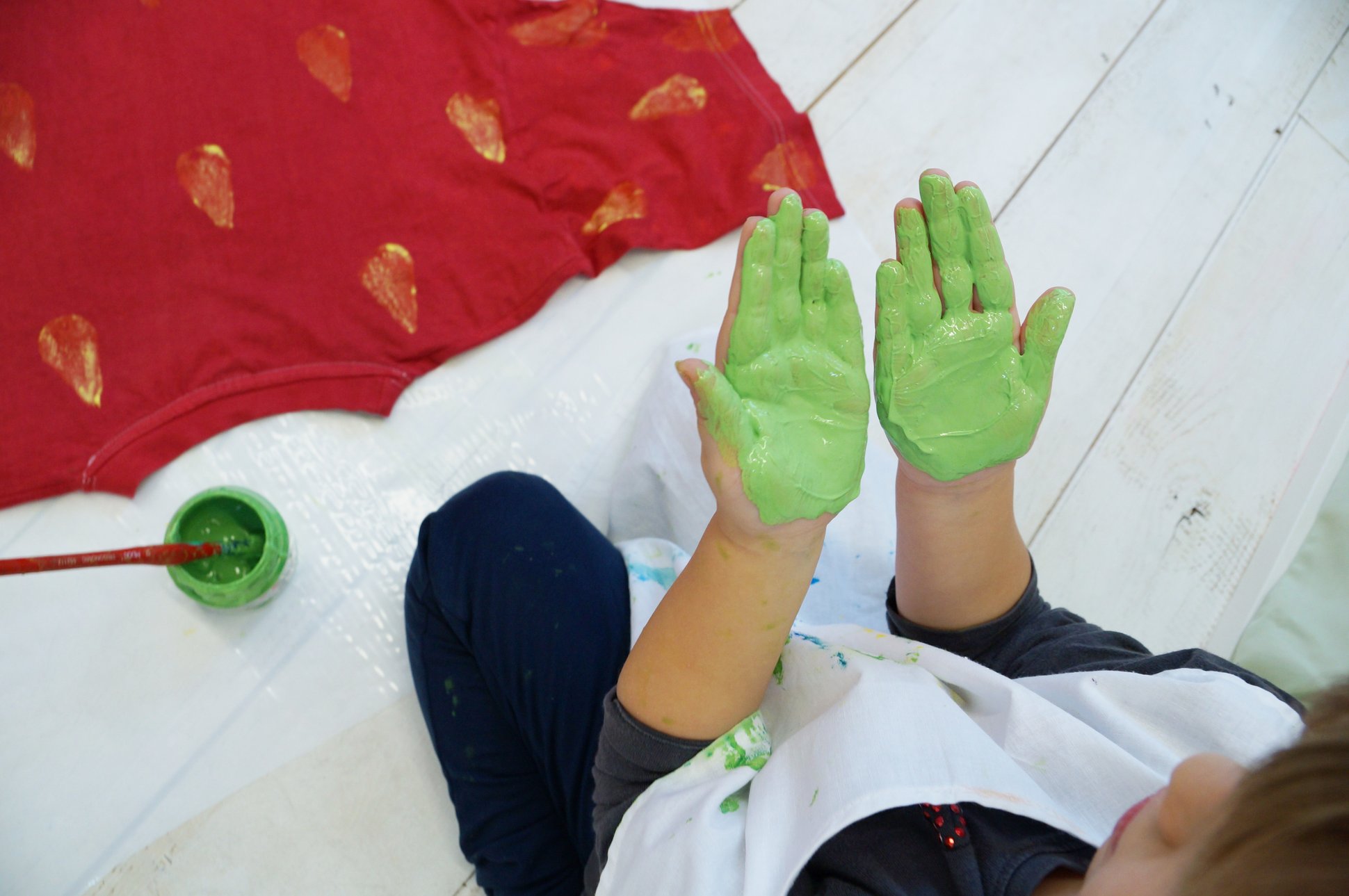 The child prints the leaves of the strawberry by hand with the MUCKI Finger Paint for fabric in green on the fabrics. To do this, brush your hands generously with the paint...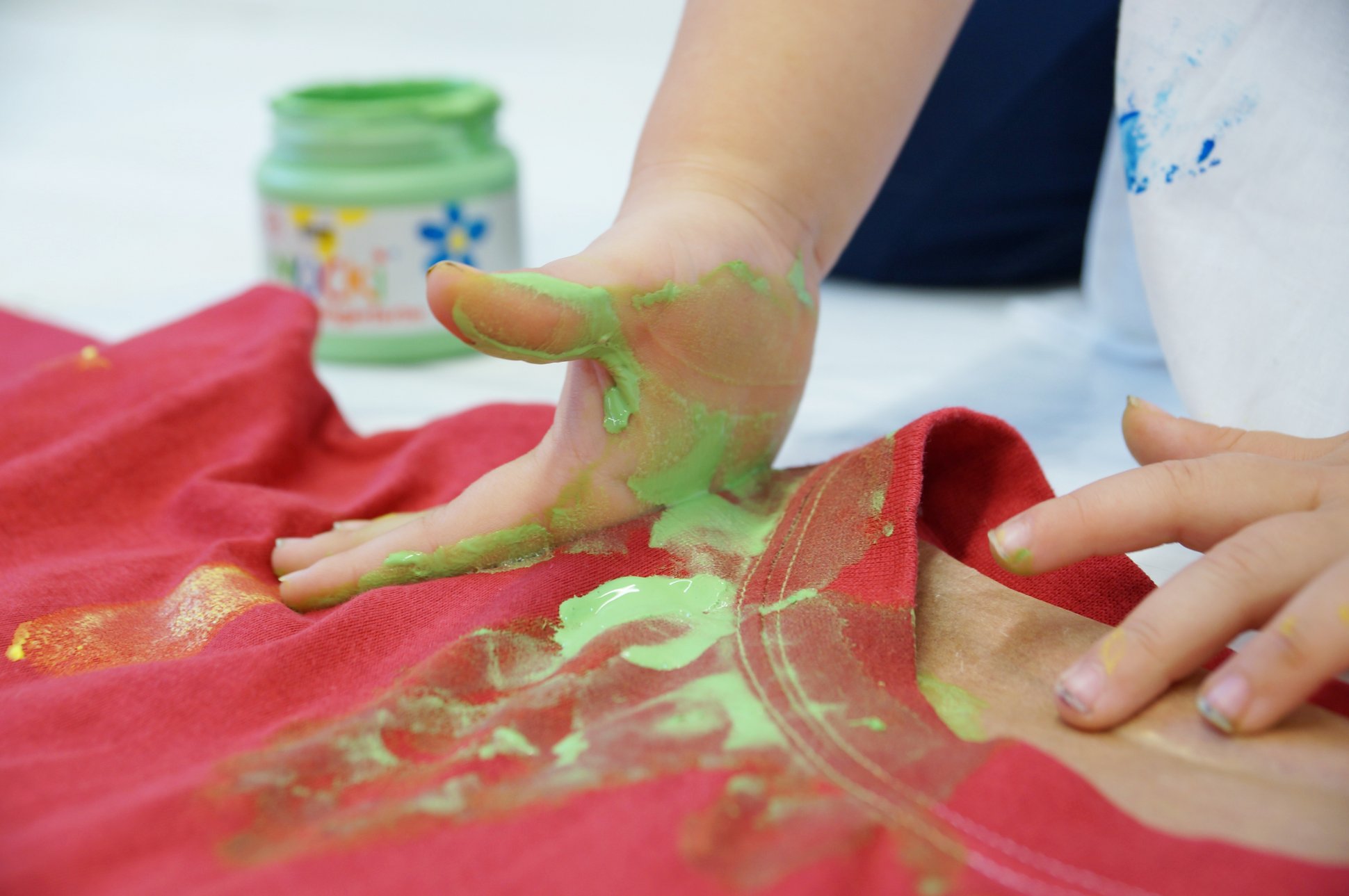 If the neckline of the T-short is a little too big, make another collar with the same leaves. To make the neckline, take a piece of light-coloured fabric, draw the collar and cut it out. In any case, an adult should help with this. To give the collar an extra kick, cut the handprints like leaves after the paint has dried.

For small leaf accessories, paint a small piece of green fabric with your finger or a paintbrush. After the paint has dried, you can cut out small leaves with scissors and attach them to the headband with a thread or safety pin.
To keep the collar from falling off, either sew on a piece of ribbon to tie it together or secure it with a brooch or safety pin that can be embellished with small self-designed leaves or a white flower.

Slightly rip the seam at the bottom hem as well as on both sleeves from the inside, pull the elastic band through with the help of a safety pin and knot it.
Done. Now the cheeky little fruit just has to slip in - and then celebration can begin. Helau and Alaaf!
MUCKI Finger Paint for fabrics Green, Art. Nr. 28105
MUCKI Finger Paint for fabrics Yellow, Art. Nr. 28102
Sponge, brush
Red T-shirt – you can also dye a white T-shirt with the KREUL Javana Batik Textile Paint Red Fire, Art-Nr. 98524
light-coloured fabrics
paper plate, paper towels, wet wipes, scissors, baking paper, needle and thread
elastic band, safety pins
hairband